Here you will find Mambo/Salsa On 2 and Cha Cha On 2 Dance Lessons taught by Nadia Torres. In each lesson you will learn an open step combination. May God Bless you and enjoy.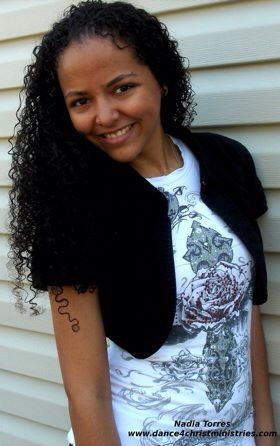 Hi, I'm Nadia Torres
I have been dancing Mambo/Salsa On 2 since I was 2 1/2 years old with my parents Eddie and Maria Torres. Here you will find dance lessons of steps that I teach using the Eddie Torres technique of dancing on 2. I will offer Mambo/Salsa On 2 lessons, Cha Cha Lessons, and some Hip Hop lessons. I hope you enjoy these lessons. God Bless you always.